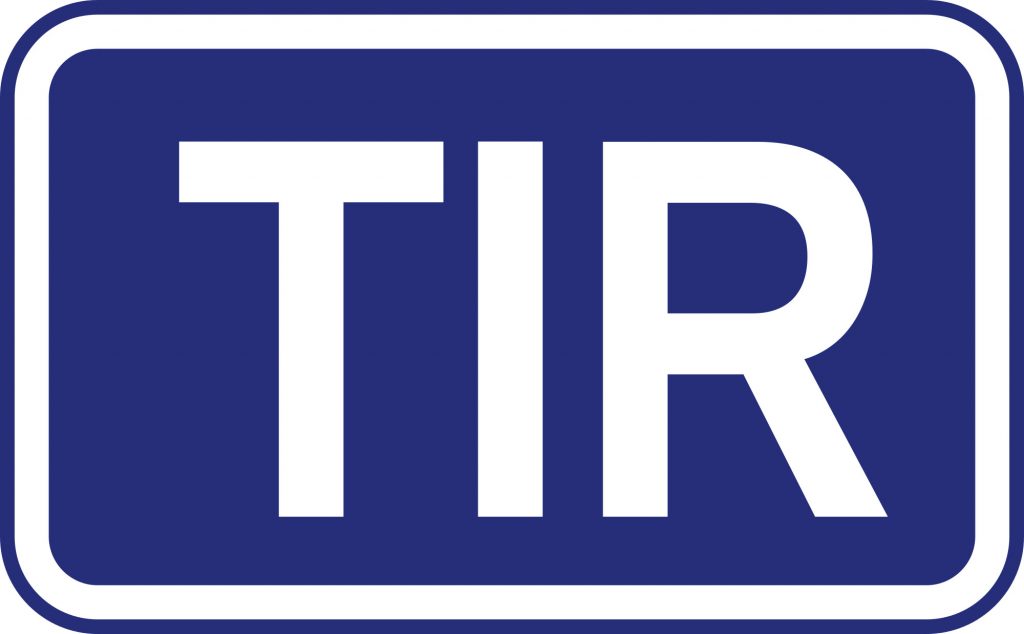 Karnet TIR (franc. Transport International par la Rout) je carinski dokument kojim se pojednostavljuju carinske formalnosti u međunarodnom transportu robe. Nadzor i postupak nad transportnim sredstvima, kontejnerima i robom u režimu karneta TIR određen je Carinskom konvencijom o međunarodnom prevozu robe na temelju karneta TIR.
TIR je napravljen da bi maksimalno olakšao međunarodno kretanje roba pod carinskim pečatom. Sistem tranzitnim državama garantuje pokrivanje carina i poreza u slučaju zloupotrebe i krijumčarenja.
Sistem TIR nudi prednosti za sve karike u lancu međunarodnog tranzitnog transporta roba:
Smanjuje troškove transporta smanjujući formalnosti i kašnjenja u tranzitu
Olakšava kretanje u tranzitu primenom standardizovane regulative i dokumentacije
Kašnjenja i troškovi transporta su smanjeni
Nema potrebe za depozitom (garancijom) na granicama tranzitnih država
Garantovano plaćanje carinskih i poreznih dažbina u slučaju zloupotrebe
Samo proverenim prevoznicima je dozvoljeno korištenje TIR karneta – čime se povećava sigurnost. Sva naša vozila će zadovoljiti uslove kako bi mogli prevoziti robu u međunarodnom prevozu s oznakom TIR. Sva naša vozila ispunjava uslove i poseduju uverenje o odobrenju za prevoz robe pod carinskim oznakama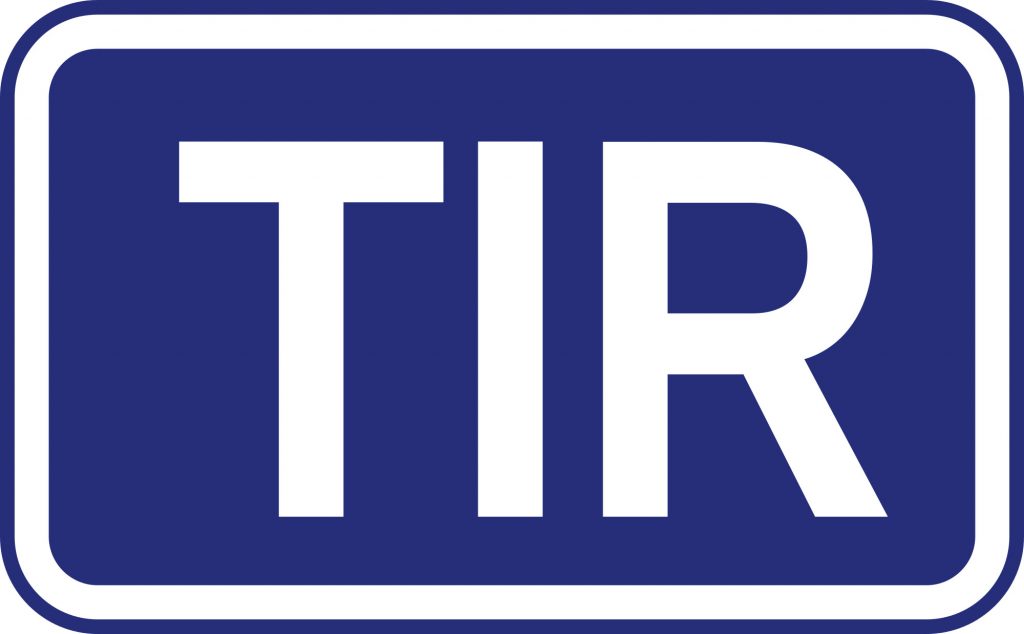 The Convention on International Transport of Goods Under Cover of TIR Carnets (TIR Convention) is a multilateral treaty that was concluded at Geneva on 14 November 1975 to simplify and harmonise the administrative formalities of international road transport. (TIR stands for "Transports Internationaux Routiers" or "International Road Transports".) The 1975 convention replaced the TIR Convention of 1959, which itself replaced the 1949 TIR Agreement between a number of European countries.[2] The conventions were adopted under the auspices of the United Nations Economic Commission for Europe (UNECE). As of January 2018, there are 73 parties to the Convention, including 72 states and the European Union.
TIR system offers advantages for all links in the chain of international transit transport of goods:
Reduces transportation costs by reducing formalities and delays in transit
Facilitates movement in transit using standardized regulations and documentation
No need for a deposit (guarantee) on the borders of transit states
Guarantee payment of customs duties and tax in the case of misapplication
Only reliable carriers are allowed to use the TIR Carnet –this increases the guarantee that all of our vehicles will meet certain conditions in order to transport goods in the international transport under TIR label. All of our vehicles meet the requirements and have a certificate of approval for the transport of goods under the customs code.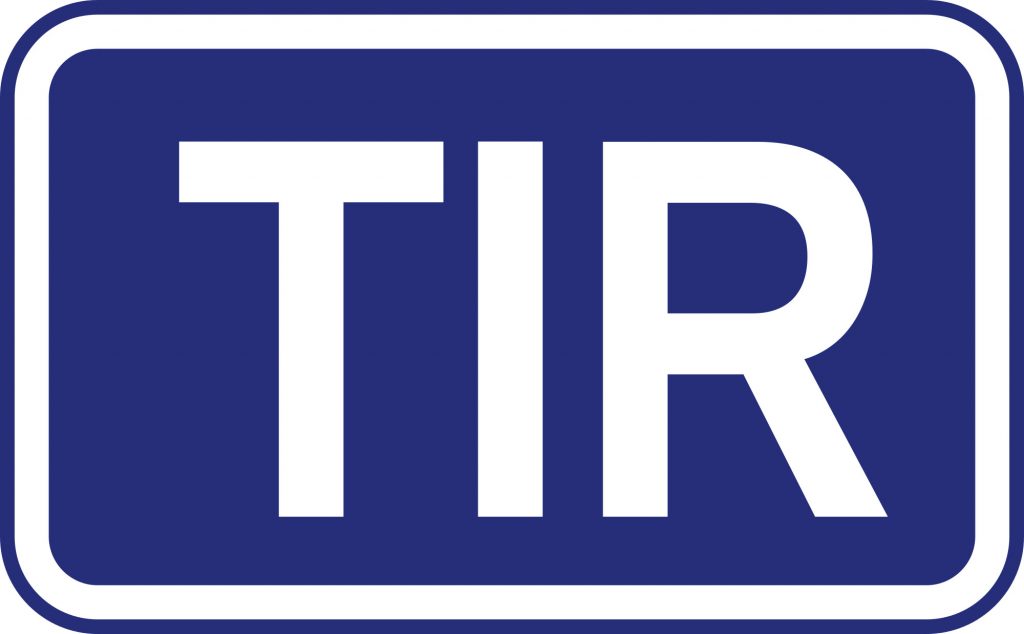 Transports Internationaux Routiers (TIR; französisch für "Internationaler Straßengütertransport") ist ein zollrechtliches Versandverfahren zur vorübergehenden Einfuhr bzw. dem Transit von Waren. Das dazugehörende Zolldokument ist immer ein Carnet TIR.
Die Abkürzung wird auf Schildern an Lastkraftwagen angebracht, die Waren im TIR-Verfahren transportieren. Die Frachträume der Fahrzeuge werden verplombt. Somit ist unterwegs keine Öffnung möglich, ohne dass dies bei einer Kontrolle auffallen würde. Durch das Carnet wird der Verwaltungsaufwand bei Zollkontrollen minimiert, da nur das Start- und Zielland an der Verzollung beteiligt sind. Somit wird die Abwicklung von Transitverkehr wesentlich erleichtert.
Das TIR-Verfahren dient der Erleichterung des internationalen Warentransports:
Senkt die Transportkosten durch Vereinfachung der zu erfuellenden Foermlichkeiten im grenzueberschreitenden Verkehr.
Durch Anwendung der standardisierten Regelung und Unterlagen wird der Transport im Transit erleichtert.
Die Verspaetungen und die dadurch angefallenen Kosten sind ausgeschlossen.
An den Grenzen der Transitlaender ist keine Sicherheitsleistung erforderlich.
Nur den bewaehrten Frachtern ist die Anwendung des Carnet TIR-Verfahrens zugelassen. Alle unsere Fahrzeuge erfuellen die Forderungen fuer Carnet TIR-Verfahren und fuer alle haben wir die entsprechenden Zulassungsbescheinigungen.